New Features for Your Google Business Listing
Yesterday we hosted a Google Partner event at our office to learn more about new features Google has launched related to your Google My Business listing. They have made some great additions that can really help your business get more visibility so we thought we would share some of the more interesting ones. We recommend you update your listings and make sure they are complete and that you are using some of these new features. Updating your local listings will help you stand out on Google when customers are doing local searches for your products or services.
If you want to view your current Google listing you can go to gybo.com/business and search for your company. This will give you a preview of what your current listing looks like. DO NOT try to verify the listing if it asks. If you have a listing you are probably already verified. You can go to this URL to login with your Google + credentials and make any updates to the listing: https://business.google.com/. Google also has an app for your phone that you can download and it will allow you to add content and the new features we are mentioning right from your phone. That application can be downloaded in the Google Play store at this URL: https://play.google.com/store/apps/details?id=com.google.android.apps.vega&hl=en_US
Here is a list of the new features you should consider taking advantage of:
Video on Google Business Listings
Recently Google added a link to upload videos to your Google business listing. To add video to your listing you can go to https://business.google.com/ and login. Once you are logged in click on photos on the left navigation and then at the top you'll see a place to upload a video. Once this video is uploaded your Google listing the video will be playing inside the group of all the photos that are associated with your listing.
Posts on Google Business Listings
You can now create posts on your listing. Here some of the things Google recommends you post on your listings. If you can offer specials and discounts this is a great way to get them to show up Google for free in your local area.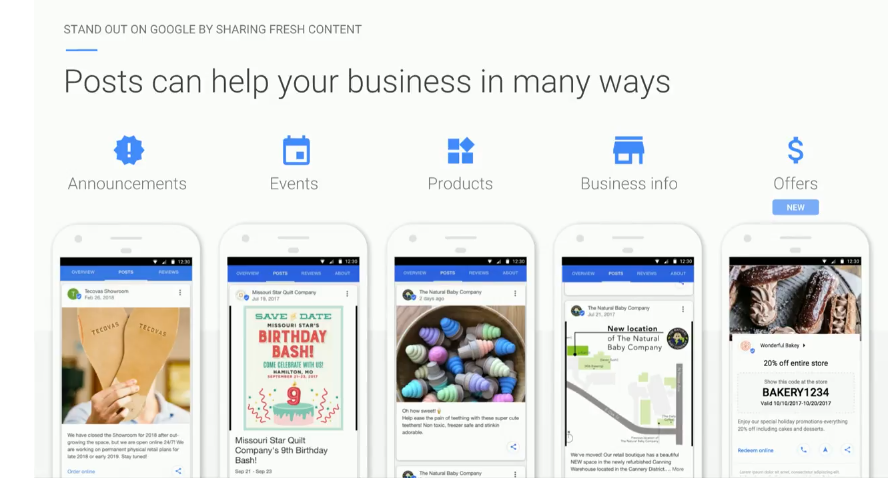 When you login you will see a menu item on the left nav that says "Posts". If you click on that you can setup the type of post that makes the most sense for your business.
Booking Appointments on Google Business Listings
You can now have people book appointments through your Google Business Listing. Very quickly users can click and see your availability for appointments and book one with you.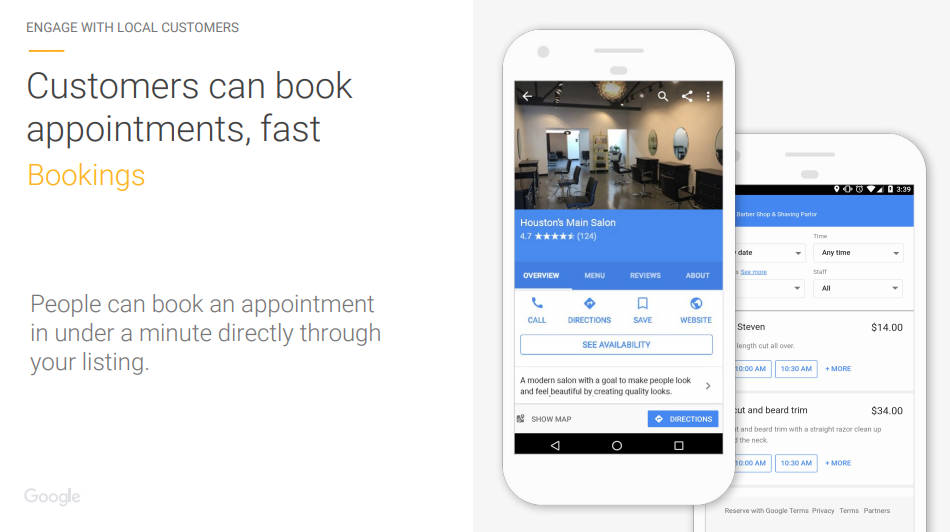 Text Messages on Google Business Listings
If you login to your Google listing and click on messaging on the left nav you will be able add a phone number to your listing. This will allow users to text you right from the listing from their phones if you show up in a local search.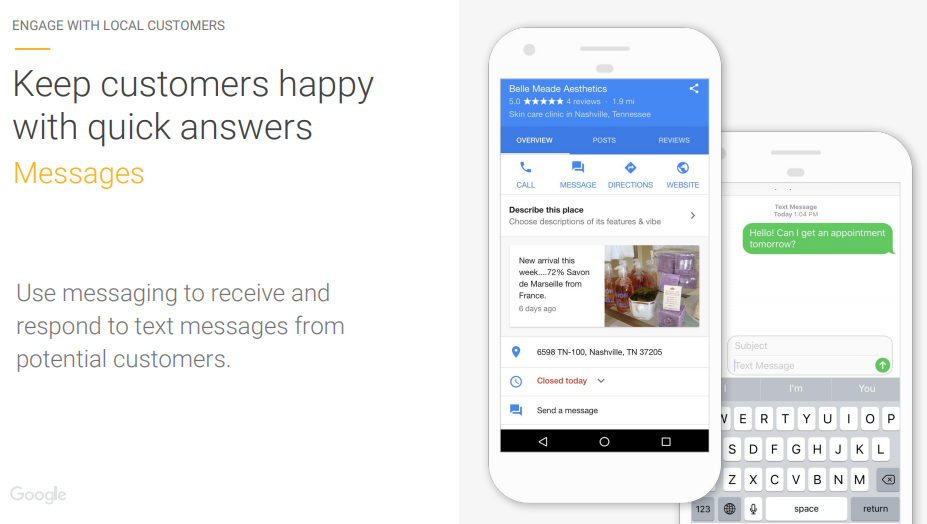 Q&A on Google Business Listings
There is now a section for visitors to post questions about your products or services. You will get a notification if a question is posted. You can then login to your account and answer any questions. You can also make an FAQ section on your listing.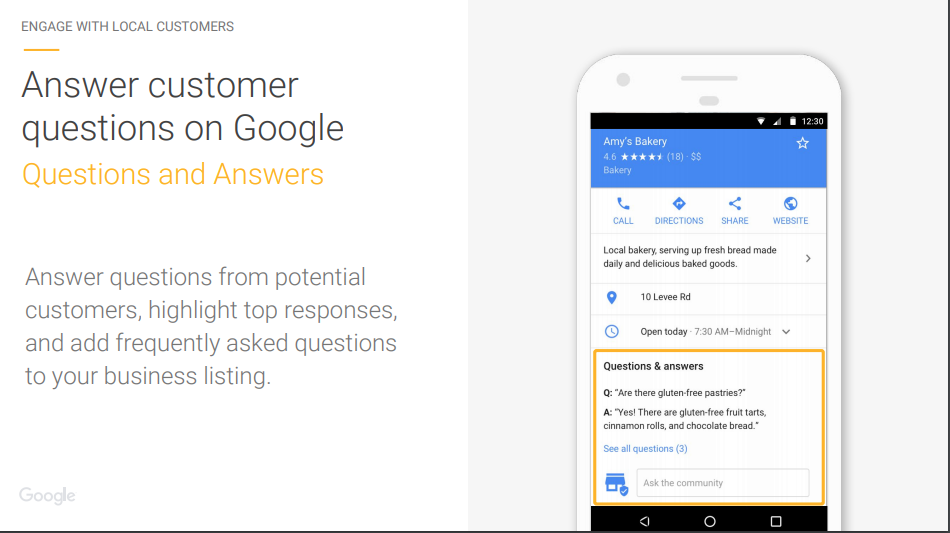 Google My Business Insights
If you would like to see the basic performance data of your Google my business listing you can login and check out the insights section. The data for direct is people that visited your local listing by looking for your company name. The discovery data is from people that searched for your products or services doing a product, service, or category search.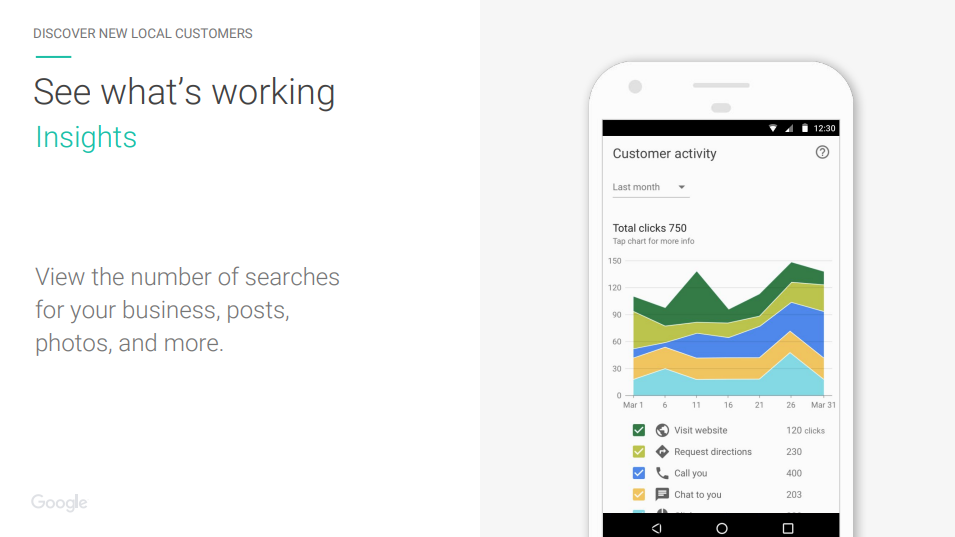 As Google continues to add new features we recommend you keep your listings updated and as complete as possible. The more complete your listing the more you will stand out to your customers on Google local searches.