Telling Your Brand Story with Facebook Canvas Ads
Facebook has proven to be one of the most efficient ad platforms for keeping top-of-mind awareness for businesses and there are many ad formats available. Choosing the best ad format can be confusing for businesses. This month we discuss Facebook's canvas ads and how we are using them to help businesses deliver their brand message to customers in a more interactive way. In our ad testing we have seen Facebook canvas ads to be one of the most engaging experiences for customers. Mobile canvas ads are a way for your ads load more quickly, look beautiful and allow your customers to take action within the ad.
What are Canvas ads?
Canvas ads appear on Facebook's mobile application news feed and give us a full-screen customizable space to build a multi-media story. Canvas ads are like having your own little "microsite" within Facebook without having to leave the application unless the customers wants to click on a call to action within the Canvas ads.
Canvas ads allow users to swipe through carousels of images about your company and also watch video or a slideshow. Companies that have many different products and services can use this full-screen experience to show their images of their offerings and let them quickly swipe through, without leaving the Facebook application, and then take action on an image or content that peaks their interest.
Canvas Ads in Action
To see how some of the big brands are using canvas ads you can take a look at them in action.
Here you can see Mercedes Benz mixing video and static images in a Facebook Canvas ad to promote their "Camper Life" campaign:
In this example Starbucks is using a Facebook canvas ad to showcase their "Pick Your Paradise" campaign and show customers different flavors of drinks.
We are constantly testing new ad formats at Metric and have found Canvas ads to be one of the most engaging options within the Facebook Ad Platform. If you are interested in learning more about Canvas ads please contact us to see if they might be a good fit for your business.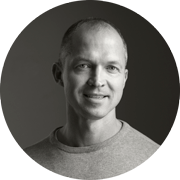 Sean Golliher
President
Sean periodically teaches as an adjunct professor on the topic of search engines and search marketing at MSU and is a member of their computer science advisory board. He completed coursework for his PhD in machine learning at MSU. He was the founder and publisher of SEMJ.org. Sean holds four engineering patents, has a B.S. in physics from the University of Washington in Seattle, and a master's in electrical engineering from Washington State University. As president and director at metric ppc, Inc. he focuses on search marketing, internet research, and consults for large companies.