Reach More Customers with Facebook Lookalike Audiences
Are you looking to gain top-of-mind awareness in your local area?
One the best ways to accomplish that goal is through branding campaigns using Facebook ads. Think of smart phones as the "new TV". Even while people watch TV they still engage with their smartphones. During commercial breaks people are now looking at their smart phones rather than watching the commercials. This means running ads on smart phones through platforms like Facebook is actually the best way to reach customers during a commercial break.
Since Facebook went public they have added many new features to their ad platform that allow us to better target and track your ideal customers. One of those new features is called Lookalike Audiences. Lookalike Audiences allow us to automatically target similar people that are likely to be interested in your business. The Lookalike Audience is based on the behavior of an original source audience from a campaign. Because a Lookalike Audience is based on an original target audience that we create it is much more likely to create the results you want.
There are different types of Lookalike Audiences we can create
One that is particularly interesting is called a conversion Lookalike Audience. Using conversion data from your website we can target similar audiences of people that have completed specific actions on your website. If we are tracking people that sign up for an event or visit specific pages on your website we can create a Lookalike Audience and target people that have the same behavior based on the data from their profile and their activities on Facebook.
Lookalike Audiences can also be based on behavior from video views, page likes, and other behaviors. These new Facebook advertising features allow us to quickly scale your campaigns and reach a much larger audience using data from Facebook profiles. This makes it much more likely that you will get the results you want from your Facebook marketing campaigns by expanding your reach.
Running Facebook ads requires a lot of strategy, good ad writing, correct targeting, conversion tracking, and segmentation of campaigns. That's where we can help. If you're interested in running branding campaigns on Facebook or just want to know more about Lookalike Audiences, please get in touch.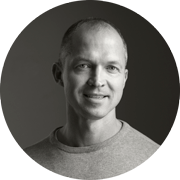 Sean Golliher
President
Sean periodically teaches as an adjunct professor on the topic of search engines and search marketing at MSU and is a member of their computer science advisory board. He completed coursework for his PhD in machine learning at MSU. He was the founder and publisher of SEMJ.org. Sean holds four engineering patents, has a B.S. in physics from the University of Washington in Seattle, and a master's in electrical engineering from Washington State University. As president and director at metric ppc, Inc. he focuses on search marketing, internet research, and consults for large companies.