Creating Top of Mind Awareness Using Facebook Video Ads
Running video ads on Facebook is great for local branding and helps generate top of mind awareness for your company. In a recent study by Facebook IQ of 1 million Facebook users it was reported that 94% of participants kept a smartphone on hand while watching TV. The study also showed that for people watching a popular cable TV drama their usage of Facebook use sometimes spiked by more than 3 times. In addition users only focused on the TV screen 53% of the time while watching the program. Therefore instead of running commercials only on TV more companies are running short commercials where their audience is looking – on their customers Facebook timeline.
To run a Facebook video campaign you'll need a short video that piques interest right from the start. The initial message should make people interested in what is going to happen next in your video. Your message should be explained in about 20 -30 seconds and not drag on too long because users have a short attention span on Facebook.
There are many options available for creating good video content. The best option is to hire a professional and have them create and edit the video for you. Most companies that offer this service will also help you with scripting out the content of the video. If you create something really compelling the video can also be used on your website and can help to increase conversions. Facebook has the recommended specifications for creating video on their website: https://www.facebook.com/business/ads-guide/engagement/video/
If you're looking for ways to create video content, please check out our blog article 4 Ways to Create Video Content to Promote Your Business
If you want to generate more brand awareness for your company using Facebook video ads let us know and we'd be happy to explain the process to you in detail.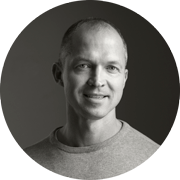 Sean Golliher
President
Sean periodically teaches as an adjunct professor on the topic of search engines and search marketing at MSU and is a member of their computer science advisory board. He completed coursework for his PhD in machine learning at MSU. He was the founder and publisher of SEMJ.org. Sean holds four engineering patents, has a B.S. in physics from the University of Washington in Seattle, and a master's in electrical engineering from Washington State University. As president and director at metric ppc, Inc. he focuses on search marketing, internet research, and consults for large companies.