4 Ways to Create Video Content to Promote Your Business
In our blog post Online Video Marketing is Now Required – Not Optional we talk about the growing usage of online video, especially mobile devices, and the growing marketing opportunity that online video represents.
More than three-fourths of the world's mobile data traffic will be video by 2021. Mobile video will increase 9-fold between 2016 and 2021, accounting for 78 percent of total mobile data traffic by the end of the forecast period.

Cisco Visual Networking Index: Global Mobile Data Traffic Forecast Update, 2016–2021 White Paper
Creating video content may seem like a daunting task, but there are more affordable and efficient options than ever before. In this blog post we will cover four different methods for creating video content; from do-it-yourself options for creating polished videos to what to look for in a local production company.
Create a Short Video Yourself Using Promo from Slide.ly
If you're working on a small video budget, but still want to get started with video content, Promo from Slide.ly is a great do-it-yourself option for creating a highly engaging, polished video.
Promo from Slide.ly lets you choose a video from millions of high quality stock videos. You then add your message and logo to the video as overlays, and finish by adding music to the video.
Promo from Slide.ly makes the whole process very easy by breaking it down into bite-sized steps. The interface is very easy to use and understand. Everything is provided to you with an easy to use search, so you don't have to do any filming to create your video. Your first video is free, so you have nothing to lose!
To learn more about creating videos with Promo from Slide.ly visit https://slide.ly/promo
Use an Online Video Creation Service
Using an online video creation service is a great option if you are looking to create an animated or whiteboard video, and want someone else to do the work. One of the biggest advantages to using a video creation service is that the process is very straightforward. You choose a company, provide them with some information, they take it from there and deliver a finished video.
Whiteboard videos from a company like The Draw Shop blend professional quality audio with real-time illustrations to bring your brand's story to life in front of the viewer's eyes. The step-by-step approach of whiteboard video animation makes it easy for viewers to follow as the video unveils each key message. The cost of whiteboard videos generally runs about $1,500 per 60 seconds of finished product.
Animated videos follow a similar process to whiteboard videos, using animation instead of real-time illustrations. Companies like Demo Duck create high-quality custom animated videos at a reasonable price.
Have a Spokesperson Video Created
With spokesperson videos (AKA brand ambassador videos) you hire a spokesperson to create a video where talk about your brand or product. Depending on who you hire they may or may not do script writing and post-production including adding text overlays, music, etc. Spokesperson videos are similar to television commercials where they use a celebrity to talk about a brand or explain a product. The cost for spokesperson videos can vary widely depending on who you hire and what post-production options you need, but you can get a high-quality video for as low as $150.
Fiverr is a great resource if you are interested in having a spokesperson video created. Fiverr's search lets you filter by user ratings, price range, language, speaker gender & age, and even background environment.
Hire a Local Video Production Company
Hiring a local video production company makes more sense if your goal is to create a brand video that includes you and/or your business. It is also a good option for creating video testimonials.
If you've never worked with a video production company you might be thinking "that's going to cost way too much". Ten years ago, this very often would have been the case as you would have had to hire a full-service agency or large production company. However, advancements in technology have opened up the market for small companies and freelancers to create extremely high-quality professional video content at a lower cost.
Here are a few suggestions when hiring a local video production company:
Meet with and get proposals from two or more companies. This will allow you to not only compare price, but get a good feel how each company will approach the project.
Storytelling in video is essential. When choosing a company make sure that they've taken a keen interest in what makes your business or product unique, and how they will translate that into a short video.
The proof is in the pudding. Make sure that you view as many examples of each company's work as you can. Don't be afraid to ask for more examples of their work than what they have posted to their website.
You've Created Video Content, Now What?
Once your video is produced the next step is to get eyeballs on it. Video is a great addition to your website and makes extremely engaging advertising content. Facebook & The Audience Network, Instagram, YouTube, Twitter, and the Google Display Network are all great channels for distributing your video.
If you'd like to chat with us about what type of video content would work best for your business, or how we can help distribute your video to users please get in touch.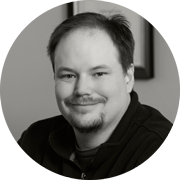 Keith Aldrich
Director of Paid Search
Keith Aldrich is a Google and Bing certified search advertising professional with a decade of experience developing and managing marketing campaigns. Keith's passion for technology and inherent curiosity for what drives business led him down the path to digital marketing. Keith graduated with highest honors from Montana State University earning a Bachelor's of Science in Business Administration, Marketing. Keith has developed and implemented campaign strategies for businesses of every shape and size allowing him to develop the knowledge and expertise needed to help grow your business through digital marketing.