Google Message Extensions – An Easy New Way to Talk to Customers
Google message extensions allow people to click on an icon below your ad and directly send you a text message without going to your website. Many of your customers may be at work or in a place where they may not be able to call you right then. Message extensions gives your customers a quick and convenient way to start a conversation with you right from the ad via text message.
Here is how the message extensions look on your customer's mobile phone: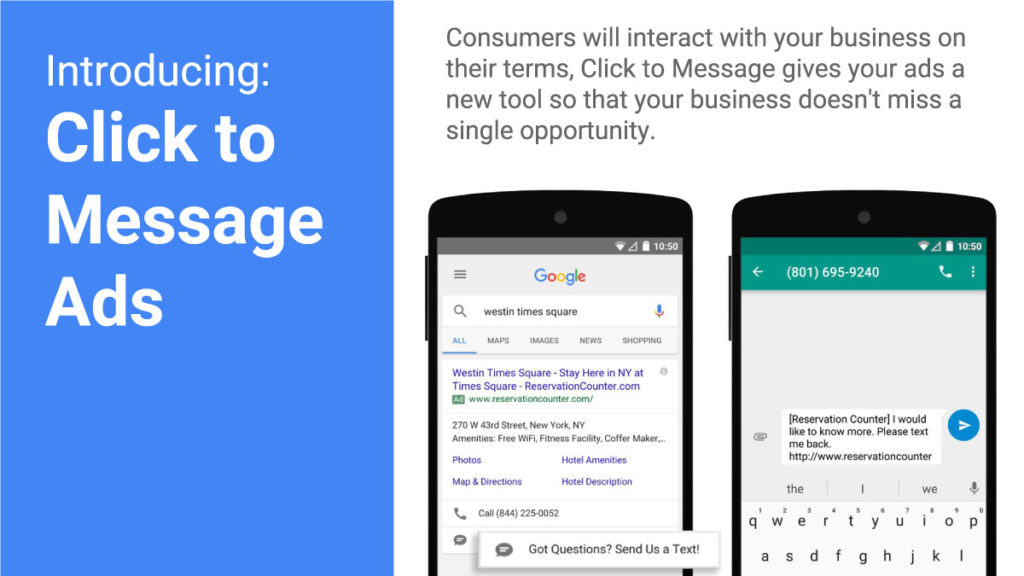 Message extensions will only appear for people searching on mobile phones and will work well for companies where customers want quick service. Examples of companies where message extensions work well are home services companies, moving companies, and car dealerships.
In order to use this feature you can install a messaging app on your computer so that you don't have to use personal cell phones to accept text messages. There are texting application (e.g. www.mysms.com) for your desktop and your phone that allow you to use a separate number to accept text messages.
If you have any questions about how message extensions can work for your business please feel free to contact us.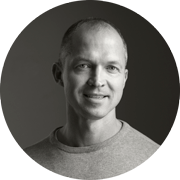 Sean Golliher
President
Sean periodically teaches as an adjunct professor on the topic of search engines and search marketing at MSU and is a member of their computer science advisory board. He completed coursework for his PhD in machine learning at MSU. He was the founder and publisher of SEMJ.org. Sean holds four engineering patents, has a B.S. in physics from the University of Washington in Seattle, and a master's in electrical engineering from Washington State University. As president and director at metric ppc, Inc. he focuses on search marketing, internet research, and consults for large companies.