AdWords Store Visit Conversions
Store Visit Conversions
We have been testing a new conversion metric for Google AdWords called store visits. Store visits is a new conversion we can report in AdWords if people visiting your locations is important to your business. For companies that are in retail, tourism, finance, and health care store visits can be valuable since we can now see how ad campaigns are influencing visits to your locations.
How Store Visit Conversions Work
Google uses the location data on smart phones to verify that someone who clicked a Google ad ended up visiting your store after seeing the ad. The data is anonymous so we can't tell you who visited the store or who clicked on your Google Ad. The data is only reported for people that have the location history on their phone turned on.
What Are The Requirements?
In order to use store visit conversions you must meet the following requirements:
Have multiple physical store locations in eligible countries.
Receive thousands of ad clicks and viewable impressions.
Have a Google My Business account linked to your AdWords account.
Create each of your store locations in your Google My Business account.
Have at least 90% of your linked locations verified in Google My Business.
Ensure location extensions are active in your account.
Have sufficient store visits data on the backend to attribute to ad click or viewable impressions traffic and pass our user privacy terms.
Store visits are very useful because we can use them to help optimize campaigns for companies with multiple locations. We can't capture every store visit conversion but any type of directional data about what keywords and ads are sending new customers to your business will help us better optimize your campaigns and increase your return on ad spend.
If you would like more information Google has published a video on how store conversions work: https://www.youtube.com/watch?v=qqAz09YcN3E
Related Content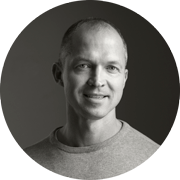 Sean Golliher
President
Sean periodically teaches as an adjunct professor on the topic of search engines and search marketing at MSU and is a member of their computer science advisory board. He completed coursework for his PhD in machine learning at MSU. He was the founder and publisher of SEMJ.org. Sean holds four engineering patents, has a B.S. in physics from the University of Washington in Seattle, and a master's in electrical engineering from Washington State University. As president and director at metric ppc, Inc. he focuses on search marketing, internet research, and consults for large companies.