Increasing Local Reach With Instagram Marketing
Instagram is a great way for your business to reach additional people in your target market. It has grown to over 700 million users since 2010 and has become a tremendous advertising opportunity for businesses. The ad inventory on Instagram costs less than Facebook because it hasn't been bid up as much, providing a good return on your investment.
Instagram is a great platform to help reach your audience with services and event marketing, especially when reaching younger audiences. According to Pew Search Center, about 71% of U.S adults between the ages of 18 and 24 have an Instagram account and about 58% of U.S adults between the ages of 25 and 29 have instagram account. About 51% of Instagram's active users visit the site daily.
Source: http://www.pewinternet.org/2018/03/01/social-media-use-in-2018/pi_2018-03-01_social-media_0-02/
You do not need a company Instagram account to advertise on Instagram, but if you do have one you can connect it to your Facebook page to aid in monitoring and responding to comments on your ads. Instagram's ad formats are very similar to Facebook and reach your audience using images and videos about your services or products. Instagram offers many different ad formats and placements. The main types of ads are:
Instagram ads are a very affordable option for your business and help expand your reach. If you'd like to learn more about advertising your business on Instagram, please contact us.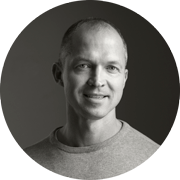 Sean Golliher
President
Sean periodically teaches as an adjunct professor on the topic of search engines and search marketing at MSU and is a member of their computer science advisory board. He completed coursework for his PhD in machine learning at MSU. He was the founder and publisher of SEMJ.org. Sean holds four engineering patents, has a B.S. in physics from the University of Washington in Seattle, and a master's in electrical engineering from Washington State University. As president and director at metric ppc, Inc. he focuses on search marketing, internet research, and consults for large companies.