Metric featured in Bozeman Chronicle Business Journal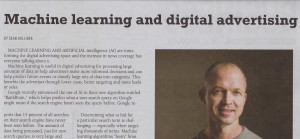 Metric was recently featured in the Bozeman Daily Chronicle Business Journal in an article written by Sean Golliher. In the article Sean discusses advances in the field of Machine Learning and what the benefits are to advertisers.
"Machine learning and artificial intelligence (AI) are transforming the digital advertising space and the increase in news coverage has everyone talking about it.

Machine learning is useful in digital advertising for processing large amounts of data to help advertisers make more informed decisions and can help predict future events or classify large sets of data into categories. This benefits the advertiser through[…]"
Read the full article on www.bozemandailychronicle.com
Related Content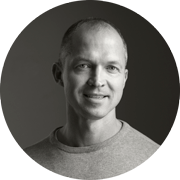 Sean Golliher
President
Sean periodically teaches as an adjunct professor on the topic of search engines and search marketing at MSU and is a member of their computer science advisory board. He completed coursework for his PhD in machine learning at MSU. He was the founder and publisher of SEMJ.org. Sean holds four engineering patents, has a B.S. in physics from the University of Washington in Seattle, and a master's in electrical engineering from Washington State University. As president and director at metric ppc, Inc. he focuses on search marketing, internet research, and consults for large companies.