Five Key Highlights From Google Marketing Live 2019
Each year Google holds an event called Google Marketing Live where they showcase the latest developments with their digital marketing products. This year Google announced a lot of major changes and new options that will be available by the end of the year. They announced more than 10 new products releases along with new features on many of their existing products.
The digital market landscape changes quickly and we strive to keep you informed to ensure that you are taking advantage of the latest opportunities. We have summarized five key highlights from the event that we found useful and will be testing and/or investigating this year.
New TV Solutions in Display and Video 360
Google is making big changes by offering new ad placements in the connected TV ecosystem. Google announced that the number of connected TV ad slots available for advertisers has increased by 8x. The number of advertisers running connected TV campaigns on Display & Video has increased 137 percent in the past year.
Google will launch new linear TV capabilities so you can extend your reach to traditional TV viewers by purchasing ads on national broadcast networks and local TV stations like NBC, ABC, FOX, and CBS.
Gallery Ads
Later this year Google will be launching interactive gallery ads that will appear in the top of mobile search pages. They will be very similar to the types of ads you see on Facebook and Instagram. Gallery ads will allow us to include an image and text headline below the images in the gallery ad.
You will be allowed to include from four to eight images per ad. Shown below is an example of a Gallery ad that Google showcased at the conference.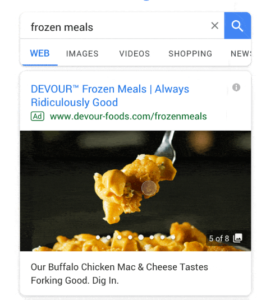 Google Showcase Shopping Ads
Google has introduced some new redesigns into the Google Shopping experience. Showcase shopping ads are going to be expanded into more of Google's web properties Including Google Images, YouTube, and the Discover Feed. Showcase shopping will appear on Google when people search for more general terms such as shoes.
When people search for more general terms and click a showcase shopping ad it will expand and reveal more of your products that are relevant to the related search term. This can allow you to advertise an entire product category using Showcase shopping Ads.
Bumper Machine
Nicky Rettke, Director of Product Management for YouTube, talked about a new tool that will assist in creating six-second bumper ads for delivery on YouTube. She reported that six-second bumper ads resulted in 134% higher purchase intent when compared to single 30s ads.
The new tool will help automate the process of creating six-second bumper ads and uses machine learning to help create the videos from existing creative.
Facebook and Instagram have also reported that the six-second ad formats are showing the best results when measuring engagement and intent.
Store Visits
Local campaigns are designed for companies that want to drive people into their stores or restaurants. Local campaigns make it easier to promote stores across Google Search, YouTube, Maps, and Google Display Network.
Consumers are using mobile phones to do their research before heading into a store or restaurant. Google will be updating Google maps with new options like Promoted Pins, Promoted Products and Promoted locations to help advertisers drive more foot traffic into their locations.
Using machine learning Google will help optimize ad placements and bidding and asset combinations to help maximize store visits.
Here is an example of how an ad would appear in Google Maps: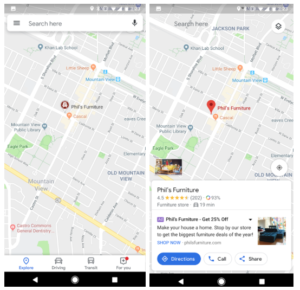 Related Content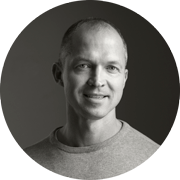 Sean Golliher
President
Sean periodically teaches as an adjunct professor on the topic of search engines and search marketing at MSU and is a member of their computer science advisory board. He completed coursework for his PhD in machine learning at MSU. He was the founder and publisher of SEMJ.org. Sean holds four engineering patents, has a B.S. in physics from the University of Washington in Seattle, and a master's in electrical engineering from Washington State University. As president and director at metric ppc, Inc. he focuses on search marketing, internet research, and consults for large companies.