Developing A Marketing Plan From A Business Plan
Last month we taught a seminar at our offices showing business owners how to develop an effective marketing plan. One of the main points of discussion was where the marketing plan falls within a business plan. A business plan should be a living document that changes each year — not something you put together once and never think about again. As you evolve your business plan your marketing plan will naturally change and be more effective at helping you reach your business goals.
We started with discussing the main elements of a business plan. You will see many variations on what should be in a business plan but, at a minimum, it should contain the following sections:
Mission Statement
Goals and Objectives
Company Summary
Produces and Services Ecosystem
Market Assessment
Internal Business Procedures
Marketing Strategy
(note: Your marketing plan comes from a marketing strategy)
Financial Plan
Notice that a marketing strategy is part of, and derived from, a good business plan. Your current marketing plan will come from the marketing strategy in your business plan.
You should take time to develop your mission statement and your business goals and objectives. Making money is NOT a business goal or objective. Money is something you earn by providing real value and is only a measurement of the value you provide. You can't develop a successful marketing strategy from a goal of "making money".
You want to make sure the marketing strategy section of your business plan completed is tied to your goals and objectives. You can have multiple goals and objectives for the year and your marketing strategy can tie back to each of those objectives.
What is contained within a marketing strategy?
At a minimum you will want to define the following items in you marketing strategy:
Business Goals: Must be measurable and they come from business owners. Otherwise you will not know if you have succeeded or need to make changes. If it can't be measured then it can't be a goal and it needs to be renamed. It should be broad in scope.
A business goal will force you to think about all the areas of your business you want to grow or improve.
Example: Grow more patients in the general orthopedic space.
Strategies: General approach we take to achieving a goal.
Example: Publish more content about topics related to popular areas in orthopedics.
Objectives: Ways of reaching a goal. Narrow in Scope and measurable.
Example: Publish 4 articles a month and push them to the correct audience for each segment.
Tactics/Tasks: This where we define specific tasks we will meet the objectives and strategies.
Content Creation

Marketing Channels

Google Search
Facebook Branding and Awareness
Instagram
YouTube
Blog
Event Marketing
Traditional (Print)
Developing a Marketing Plan
From your marketing strategy you can then develop a marketing plan. The marketing plan can contain marketing channels, dates, tasks, types of ad creative, target audience, ownership of tasks, ad budgets etc. Anything that helps you execute your marketing strategy.
Basic Elements of a Marketing Plan:
Marketing Channels

Google
Facebook
Instagram
YouTube
Blog
Event Marketing
Traditional (Print)

Marketing Channel Targeting Options

Lookalike Audiences
YouTube Audiences (Custom Intent etc.)
Search Terms

Ad Creative

Creative (Images, Video)
Ad Campaign Launch & End Dates

Delivery Dates

Creative Completion Dates
Ad Campaign Launch & End Dates

Budgets

Budget for each objective
The items in a marketing plan can be laid out in a spreadsheet and assigned dates and ownership and the content needed to deliver on the marketing plan.
The data from marketing campaigns should be tied back to the business goal that was being measured to determine if you are making steps towards achieving your business goals.
Summary
Your business plan is a living document. You should re-evaluate your business plan at least once a year. As you refine your goals and objectives you can generate new marketing strategies that will help you achieve your business goals.
Once you have defined your marketing strategy you can then develop a marketing plan that aligns with the strategy. As you deliver on your marketing plan you should have a way to measure and confirm that you are achieving your business goals. If not, you will need to evaluate your marketing strategy and try to determine where the strategy fails to hit your goals.
Related Content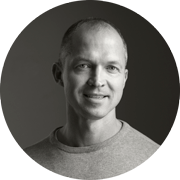 Sean Golliher
President
Sean periodically teaches as an adjunct professor on the topic of search engines and search marketing at MSU and is a member of their computer science advisory board. He completed coursework for his PhD in machine learning at MSU. He was the founder and publisher of SEMJ.org. Sean holds four engineering patents, has a B.S. in physics from the University of Washington in Seattle, and a master's in electrical engineering from Washington State University. As president and director at metric ppc, Inc. he focuses on search marketing, internet research, and consults for large companies.