How To Create A Marketing Plan That Will Keep Your Team On Track
Why You Should Start With Goals
Have you ever been in a marketing meeting that seems to get out of hand and ends with no agreement on a marketing strategy or even what the marketing plan should be?
In many cases the reason marketing meetings are unproductive is because most people talk at the tactical level instead of starting with goals that can lead to a marketing plan. Saying your company should advertise on Facebook, Instagram, or Google are not goals. Delivering ads on any of these channels are tactics used for ad delivery. Ad delivery is the last phase of marketing — not first.
The first thing to decide as a business owner are your goals. We hear it often but making money is NOT a goal. Money is a measurement of the value that you provide to the market. Money is like inches. Saying you want to make money is like saying you want more inches.
To create goals you need to look at your business and decide what value your company can provide to increase business. You know your business better than anyone so business goals should come from you. Marketing agencies can help you reach your goals by measuring the results from marketing strategies and tactics.
Yes, this all seems simple but it is important to understand the difference between marketing goals, strategies, and objectives. If you aren't clear about your goals you can't develop a solid marketing plan and measure if your marketing is working.
Definitions You Should Know
To developer a solid marketing plan you should be familiar with the following definitions:
Goal: The main outcome you want to achieve – broad in scope. Must be measurable and come from business owners. If it can't be measured then it can't be a goal.
Strategy: General approach we take to achieve a goal
Objectives: Ways of reaching a goal. Narrow in Scope and measurable.
Tactics: These are specific tasks/tools/actions we will take to meet the objectives in relation to a strategy.
Example: Developing A Marketing Plan
Now that we understand the definitions we can give a simple example for a real estate company.
Goal: Increase closings with first-time home buyers
(This can be a goal because you could measure how many new home buyers you work with over a period of time)
Strategy: Make new home buyers aware of our expertise and how we help first-time home buyers. Create content and branding to show that we are the local experts with new hom buyers.
Objective: Obtain at least 4 new home buyers per quarter.
Tactics: Deliver content via ad campaigns on Facebook, Instagram and YouTube to our target audience.
What Goes Into A Marketing Plan?
Now that we have a everything laid out and in-line with our main goal we can develop a marketing plan. Marketing plans are derived from the strategies and objectives.
If your entire team understands the objectives then the creative, targeting, and ad delivery will all line up. Your marketing campaigns will be more efficient and you will have a better chance of hitting your company goals.
Example Marketing Plan Outline:
Marketing plans will typically include the following (and more):
Content Creation
Target Audience
Demographics (Age, etc.)
City Locations
Marketing Channels
Google
Facebook
Instagram
YouTube
Blog
Event Marketing
Traditional (Print)
Marketing Channel Targeting Options
Lookalike Audiences
YouTube Audiences (Custom Intent etc.)
Search Retargeting
Ad Creative
Creative (Images, Video)
Messaging
Delivery Dates
Creative Completion Dates
Ad Campaign Launch & End Dates
Budgets
Budget for each objective
Budget for each marketing channel & campaign
Delivery Dates
Delivery dates for content
Start and end dates for campaigns
Assign ownership of each task
Summary
All companies should start with marketing goals and follow the steps to generate a marketing plan. Following the standard definitions will help keep your marketing team focused and ensure you have the best chance of accomplishing your goals.
Having goals, strategies & objectives will keep you from choosing bad tactics and wasting ad spend. Having objectives will make it easy for you to decide if a tactic is worth the effort. When you find yourself discussing new tactics make sure they are in-line with objectives and you'll be able to keep your marketing meetings productive and you'll get better results from your team.
Related Content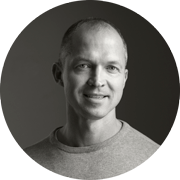 Sean Golliher
President
Sean periodically teaches as an adjunct professor on the topic of search engines and search marketing at MSU and is a member of their computer science advisory board. He completed coursework for his PhD in machine learning at MSU. He was the founder and publisher of SEMJ.org. Sean holds four engineering patents, has a B.S. in physics from the University of Washington in Seattle, and a master's in electrical engineering from Washington State University. As president and director at metric ppc, Inc. he focuses on search marketing, internet research, and consults for large companies.