P

lumber & HVAC Marketing
With pay-per-click marketing Metric reduced Frasier's Plumbing and Heating's cost per lead by 67% while increasing their number of monthly phone calls and lead form contacts by 400%.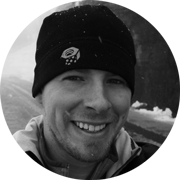 Jared Frasier
Frasier's Plumbing and Heating
"After switching to Metric, we noticed two things – We started to receive more calls, but more importantly, BETTER calls. I believe that is because of the exhaustive user experience tracking and campaign management that their team put together just for us and our markets. Our cost per call was cut to a 3rd of what it had been before them, while our PPC call volume has nearly quadrupled. I highly recommend Metric for all the home service companies I work with."
How it works:
We start by assessing your goals, and defining a tailored campaign strategy aimed at delivering the best results towards meeting those goals.
Each campaign is preceded by extensive research which guides us in the setup of your campaigns.
We set you up as an advertiser with Google, and launch your campaigns. When a user searches for a plumbing or HVAC contractor in your service area, Google shows your ad and the users clicks it taking them to your website.
All phone calls and lead form submissions from your website are tracked, telling us exactly which keywords your customers are typing to find you and how much each lead from Google costs.
Each month we send you a detailed, beautifully formatted report on you what you spent, how many clicks your ads received, number of phone calls and leads your ads generated, and what your cost-per-lead was.
Attached to the report we also provide you with a spreadsheet of the phone calls your website generated. Included are the phone numbers, names, and addresses of those contacts, allowing you to match your leads to actual sales.
Are you ready to start receiving more high quality calls for your plumbing or HVAC business?
To get started call (888) 515-7222 or use the contact form below.