o

ur Team
When you work with the Metric team, you're partnering with highly experienced, award-winning pros who can help you surgically pinpoint opportunity. Next level thinking and experience give you every advantage… transforming your vision, your ambitious marketing objectives, and your company.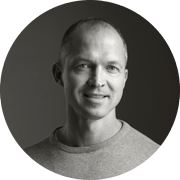 Sean Golliher
President
Sean periodically teaches as an adjunct professor on the topic of search engines and search marketing at MSU and is a member of their computer science advisory board. He completed coursework for his PhD in machine learning at MSU. He was the founder and publisher of SEMJ.org. Sean holds four engineering patents, has a B.S. in physics from the University of Washington in Seattle, and a master's in electrical engineering from Washington State University. Sean was also honorably discharged from the Marine Corps reserves in 1998 after serving for six years. As president and director at Metric, Inc. he focuses on search marketing, internet research, and consults for large companies.
Sean has appeared and been interviewed on well-known blogs and radio stations such as Clickz.com, Webmasterradio.com, and SEM Synergy. He has also spoken, and moderated, at search engine strategies and semantic web conferences. To maintain a competitive edge he reads search patents, papers, and attends search marketing conferences on a regular basis.
Recent Posts by Sean Golliher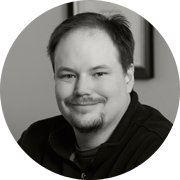 Keith Aldrich
Director of Paid Search
Keith Aldrich is a Google and Bing certified search advertising professional with a decade of experience developing and managing marketing campaigns. Keith's passion for technology and inherent curiosity for what drives business led him down the path to digital marketing. Keith graduated with highest honors from Montana State University earning a Bachelor's of Science in Business Administration, Marketing. Keith has developed and implemented campaign strategies for businesses of every shape and size allowing him to develop the knowledge and expertise needed to help grow your business through digital marketing.
Recent Posts by Keith Aldrich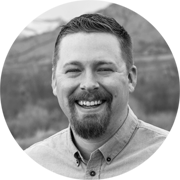 Jared Frasier
Business Development
Jared holds a certification from the Google Advanced Search Program and is both a digital and traditional marketing expert with nearly a decade of experience in the field. With a background in education and management, Jared excels at helping businesses develop custom digital marketing plans to fit their teams and budgets. Jared graduated with highest honors from MWSB, received additional education from MIT's OCW, and regularly speaks on digital marketing and small business tactics across Montana. As a former outdoor education professional, he is passionate about the outdoors and helping outdoor industry businesses advertise in a digital world. Jared also comes from a multiple-generation family-owned home service company, which provides him with specialized experience and knowledge for helping plumbers, electricians and HVAC contractors succeed in their marketing efforts.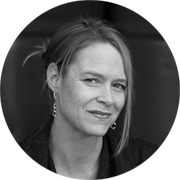 Kali Gillette
Business Development
A former Resort Marketing Director, Tourism Brand Manager and Sales Development manager, Kali brings 20 years of marketing, advertising and communication experience to the table. Having been a part of the media evolution, she knows first-hand how effective digital advertising is. Kali has managed clients of all sizes in varied industries and now brings her marketing savvy to Metric.