Metric PPC is a pay-per-click agency using the latest technology to deliver more leads at a lower cost.
Let us show you how we help companies generate leads and track ad spend to new business.
Schedule a Demo
Are you getting maximum reach for minimal cost?
Find out how metric ppc can boost your exposure through these advertising channels.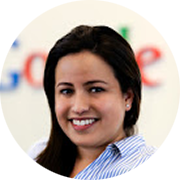 Mariana Cheskis
Google AdWords
It's been a pleasure to work with Metric for these last 2 quarters! Their whole staff is knowledgeable and very client centered. They focus on bringing a positive ROI, setting the right expectations and not just meeting, but exceeding them! I would highly recommend any business that is looking to grow to partner with Metric.
Want to know your lead potential before you begin?
You have high expectations for your business and we can help you achieve its maximum potential. Contact us today to find out how many new leads you could be getting each month.
Contact Us
Recent Posts from the Metric PPC Blog